CBHA Neighborhood Watch Program
We need YOU!!!
We are currently reorganizing our Block Watch Program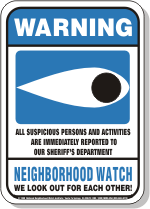 If you are interested in serving as a Block Watch Captain
please contact Barry Zwick at Barry.zwick@gmail.com.
In the meantime, if you notice any unusual activities in your neighborhood
contact the Buckeye Lake Police Department.